Some upgrade features to be implemented to the EN project to make some business area more efficient and convenient.
API Updates / Numbers Activation
API Updates & Numbers Activation 
The Telinta portabiling portal has updated some of their functionality and API as a result our EN customers no longer can activate their purchased phone numbers. Please find Telinta updated API documentation guide here and apply necessary changes upon EN API connectivity so our EN API related work flow will continue working smooth and EN customers start activating their purchased phone numbers as it was before.
Activating Sync
Please make an immediate synchronization between site admin numbers activation with customer's Activate Pending Numbers page.
Once number has been purchased and site admin activated this number then this number customer immediately sees a message or note that purchased number has been activated by site admin. Please make that message /note display the number activation time as well.
Currency if EN site admin activates the customer's number first and customer attempts to activate number second the system displays some errors for the customer so they contact EN support team that newly purchased number not being activated.
Quick Reservation
On site admin products page please create a quick reservation column so site admin can view and quick manage reservation process. Please make it one click numbers reservation process same as it is working for featured products or visibility. Once site admin clicked on the green icon tick number goes reserved and unavailable for purchase.
Please find graphic drafted image below.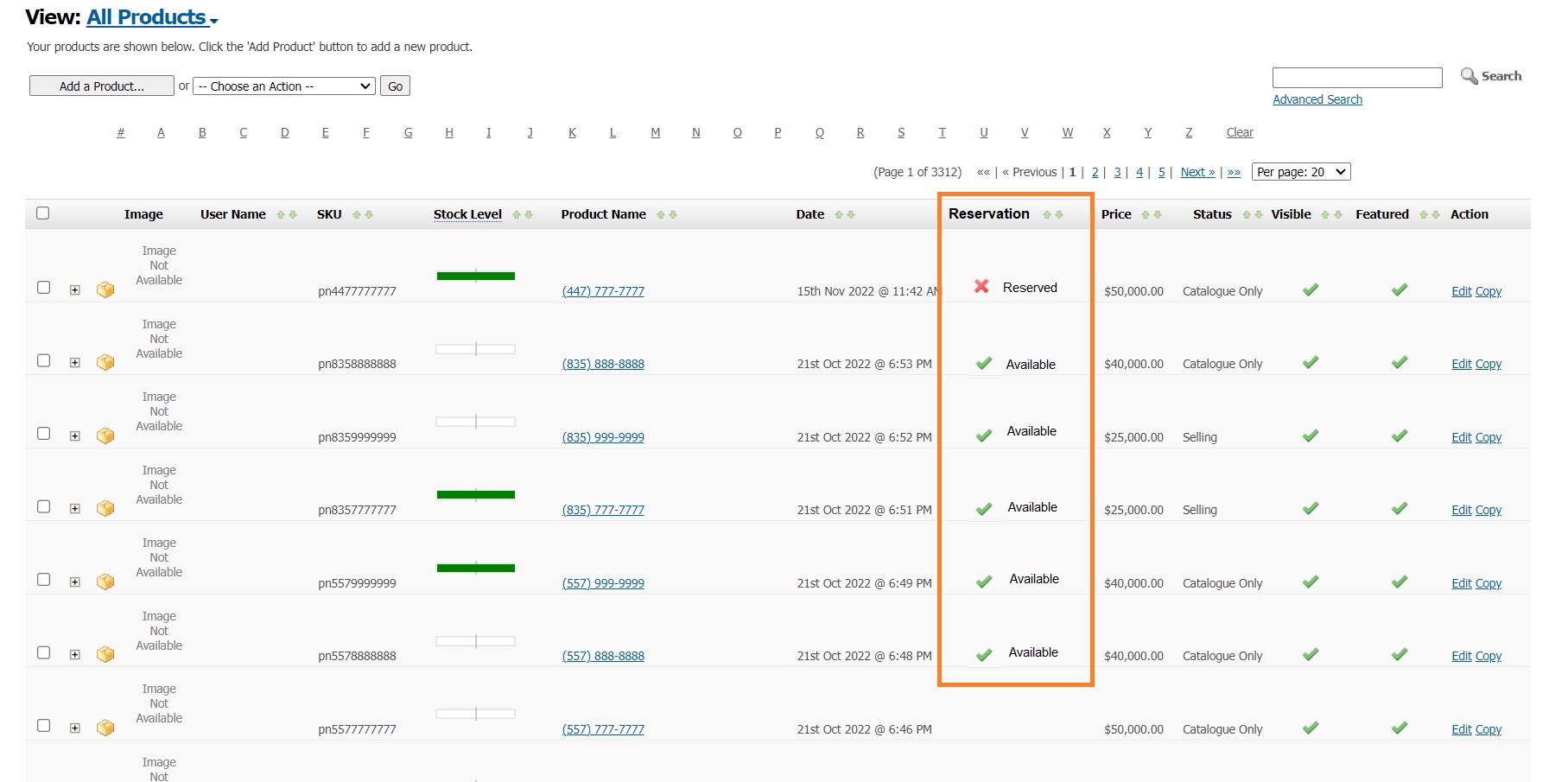 Product Page Search
On site admin products page please enhance numbers search so it detects and find any numbers combinations easily, no matter what characters we put 333, 213, 35343 all matching options being popped up immediately.
Overrule  Reservation
On site admin products page please select any product and click edit bottom to enter product details tab (screen below). When the number reserved by a customer we can see the "reserve number" squire is ticked. Also if admin tick this squire the number goes reserved for unlimited period of time.
On this task we would like you to create the following addition:
if the number reserved by a customer for any period of time  site admin can untick 'Reserve Number" box and tick it back again which would mean the number reservation has been re – reserved by site admin for unlimited period of time. As a result the customer's timely reservation overruled by admin unlimited reservation.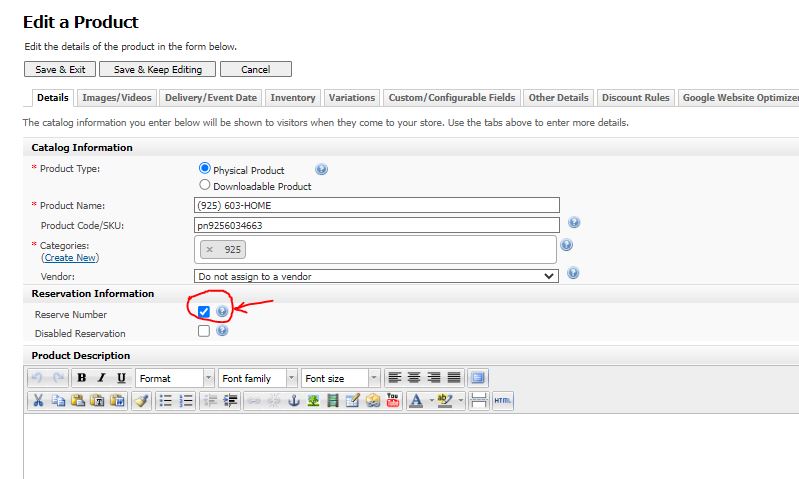 Featured Numbers New Numbers – Mobile
New & Featured Numbers on Mobile Site
Please bring both Excellent Numbers and New Numbers blocks to the mobile site so customers could see same numbers that they see on the deck top. Please ensure the mobile site looks professional and easy to navigate.
Notes: please make sure all work must be done on both desktop site and mobile. Also please test all tasks before reporting completion.
Good luck !